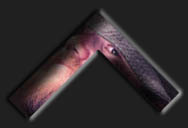 Peter M. Gruhn
gruhn@hwb.com
http://www.hwb.com/gruhn/gruhn.html

Yes, my beard and I have an on again off again affair.

I grew up in Medfield, Massachusetts. And I'm back there now.

Spent the last three years of the nineteen seventies living in Ireland. Just hours away from the punk explosion and I missed it. I was young, dweebie and not well connected to the underground media. I still miss Ireland sometimes. It sneaks up and gets me all homesick.

School at Rensselaer Polytechnic Institute. BS Comp Sci, minor Arch.

School at Scottsdale Community College. AAS Arch. Tech.

Schooling at The Boston Architectural College. It was only a Center when I got here. I spend a lot of time tutoring. Mostly Structures and some software.


Maintained by Peter M. Gruhn