How To

Celtic Knots

I met a nice girl at Genericon 1. Her name was Sara. Or Sarah. She taught me this approach to knot construction.


Defringe Floaters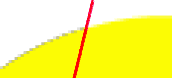 Oriented towards working with Poser images destined for image hose nozzles, but the main solution works in many places.


Crossfade

Somebody online was asking about fading one image into another. I think this is what he was talking about.


Terrain Quickie

Quickie set of pictures of using Painter to create a height map for your fave terrain program (Bryce etc.).


Painter Nozzles

Somebody online (what, again?!) was asking about how to make nozzles in Painter. This is pretty much a copy of that answer.



Maintained by Peter M. Gruhn